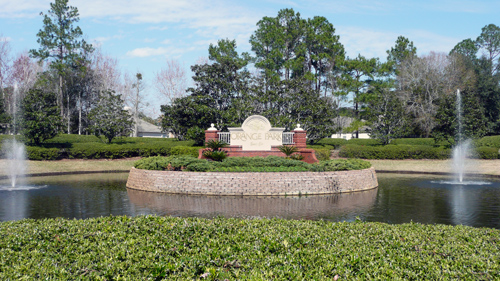 ABOUT OPCC
Orange Park Country Club is a beautiful gated neighborhood of 627 single family homes located in Clay County, Florida. The manicured eighteen holes of the Country Club of Orange Park meander through our backyards and naturally preserved areas of woods and stocked lakes. Families enjoy walking, biking and skating on the sidewalks throughout our neighborhoods, a serene respite from the busy surrounds of the Town of Orange Park.
Orange Park Country Club is a deed-restricted community governed by volunteer residents who are elected to serve on the Orange Park Country Club Owners Association Board of Directors. The Board of Directors, assisted by the services of the management company and the work of various committees, manages the affairs of the community.
The content of the Orange Park Country Club Owners Association, Inc.'s (the "OPCCOA" ) internet site is provided for informational purposes only. The OPCCOA does not accept any liability to any person for the information or advice which is provided on this site or incorporated into it by reference. The information on the OPCCOA site is provided on the basis that all persons accessing the site undertake responsibility for assessing the relevance and accuracy of its content. Under no circumstances shall the OPCCOA be liable for any special or consequential damages that result from the use of or the inability to use the materials on this site.
Copyright of the material on this site is owned by the OPCCOA. You acknowledge and accept that your use of the OPCCOA internet site indicates your acceptance of this disclaimer.