Registration is required in order to receive Email Notifications, access the Online Directory of residents, and access Restricted Documents under the OPCCOA tab. This is to protect the privacy of the community.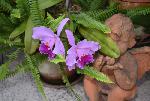 May Neighborhood Social
Click on the picture to
view the entire album
Today's Events
Tomorrow's Events

Current Conditions:
Fair, 79 F
OPCC News & Events
The DEADLINE for submission of photos for the Community Photo Contest is July 15th. The contest is open to all residents. Winners will be displayed in the Community Building and in future issues of the Living magazine as well as other community correspondence. There are two categories: Favorite Spots in Our Community and Wildlife. Each category has two divisions: Adult and Youth (15 years and younger).

Entry Details:

Amateur photographers only

All work must be done by the entrant

Entries limited to one per each category

Photos must be in jpg format and in high resolution – MB files, not KB

Indicate the category and division into which the photo is being submitted. If entry is for the Youth Division, please include the photographer's age

Send entries via email to Marilyn 472@aol.com. Send photo as an attachment to the email and not embedded in the body. Include the photographer's name, email address, and home address.

We would love to FEATURE our 2015 GRADUATES in the September issue of our community magazine. Please provide a photo, name of school you graduated from, what your plans are following graduation, ie:, college, military, job, etc. We must have the information by Friday, July 25th. Send to Marilyn Mackin Marilyn472@aol.com.

Story Hour at the Library

July is Dr. Seuss Month at the library. Bring the kids and grandkids so we can read to them. Meet The Cat in the Hat in costume. We will have activities, snacks and prizes. Come have fun Saturday, July 11th, 18th and 25th at 11:00 in the Community Building.

Bingo

Thursday, July 9th from 6:45 – 9pm
in the Community Building

OPCC/Loch Rave Steering Meeting

Thursday, July 16th at 6:00 pm
in the Community Building

OPCC ARB Meeting

Tuesday, July 21st at 5pm
in the Community Building

Any resident planning an exterior alteration to their property ie: painting, new roof, landscaping, etc. should contact our Property Manager, Susan Bailey at 273-3033 for details and to be included in the ARB agenda. Please be advised that walk-in requests will be handled only after scheduled requests as time allows.

OPCC Board Meeting

Tuesday, July 21st at 6:30 pm
in the Community Building

Come find out what is going on in the neighborhood. If the parking lot is full, parking is available at the Advent Lutheran Church just outside the gate.

Bunko

Thursday July 23rd from 6:45 – 9 pm
in the Community Building

Bunko is a social dice game involving 100% luck and no skill (there are no decisions to be made). There is scoring and a simple set of rules. The object of the game is to accumulate points and to roll certain combinations. Come have fun!

Interested in Writing an Article for the Newsletter?

Click Here for Tips and Deadlines

Deadline for submitting articles for the August issue is Friday, July 24th. Submit articles to Marilyn Mackin at marilyn472@aol.com. See the website for tips and production calendar.

Mah Jongg

Thursdays 1-4pm

Come join us on Thursdays from 1-4 in the Community Building. We are always looking for new participants and are willing to teach you the game.

Community Library

Tues w/ Randy 10am-12pm, Free Coffee & Donuts
Thursdays 2-4pm, Free Snacks & Beverages
Saturdays 11am-1pm, Free Snacks & Beverages

Stop on by, meet the librarians, check out the selection of books, chat with neighbors, grab a snack. You'll be glad you did!