Registration is required in order to receive Email Notifications, access the Online Directory of residents, and access Restricted Documents under the OPCCOA tab. This is to protect the privacy of the community.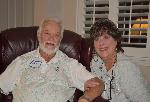 Neighborhood Social January 2016
Click on the picture to
view the entire album
Today's Events
Tomorrow's Events

Current Conditions:
Fair, 56 F
OPCC News & Events
News from Your BOD


There was almost a full house for the first Board meeting of 2016. It's great to see neighbors attending to be involved and find out firsthand what is happening in our community. Though we won't know the final financial picture for 2015 until the audit is completed in March, the 12/31/15 financial report indicates that we have underspent the 2015 budget by approximately $40,000. The Roads Committee presentation for repairs throughout the community was unanimously approved. The total authorized, including contingency amount, was $330,000. No special assessment will be required as this is covered by our reserve fund. Since the holiday season, the Board has received numerous requests to look into permanent lighting at the wing walls and the roundabout. The landscape committee is now investigating this. Brian Christ, a local Boy Scout, made a presentation about his Eagle Scout Project. He will design and construct a kiosk to be located on the Audubon property accessible from the vacant lot between 2908 and 2922 Country Club Blvd. The kiosk will feature maps of the Audubon land and the walking trails available. The fact that this kiosk and the trails are accessible to OPCC residents from within our community makes this a real amenity for our community. The Board authorized a $200 payment to Brian to show support for his project. Finally,

be warned

, in response to a growing number of complaints about speeders and stop sign runners in our community, we have asked that the Sherriff's office step up its enforcement efforts.
WE NEED YOU! We are looking for a volunteer or volunteers to take over posting community notices on the 2 OPCC message boards. If you are interested, please contact Randy Rutan at 276-5067 or randy@randyrutan.com

.

SAVE THE DATE! The OPCC/Loch Rane Community Yard Sale will be Saturday May 14th. More details will be coming.
SUPPORT OUR GIRL SCOUTS! There will be COOKIE SALES at the Community Building the weekends of Feb.12-14 and Feb. 19-21. The hours for the for the first weekend are:

Friday, Feb. 12th 3:30-5:30pm
Saturday, Feb. 13th 10am-12pm and 3:30-5:30pm
Sunday, Feb. 14th 12-5:30pm

Ladies Night at the Club
Open to all ladies of OPCC, Loch Rane, & their guests

Wednesday Feb. 10th at 7 pm

"SIP & CLICK". Join OPCC resident, Matt McCary, while he gives us tips about how to use our iPhones and iPads. Cost is $10/person which includes a beverage of choice and assorted snacks. RSVP by Feb 7th to Nancy Zambie @ 904-264-4079 or nzambie@comcast.net

Communications Committee Meeting

Thursday, Feb 11th at 11:30am
at the Club

Bingo

Thursday, Feb. 11th from 6:45 – 9 pm
in the Community Building

Just show up – new players are welcome!

OPCC ARB Meeting

Tuesday, Feb. 16th at 5:00 pm
in the Community Building.

Any resident planning an exterior alteration to their property ie: painting, new roof, landscaping, etc. should contact our Property Manager, Susan Bailey at 273-3033 for details and to be included in the ARB agenda. Please be advised that walk-in requests will be handled only after scheduled requests as time allows.

OPCC Board Meeting

Tuesday, Feb. 16th at 6:30 pm
in the Community Building

Come find out what is going on in the neighborhood. If the parking lot is full, parking is available at the Advent Lutheran Church just outside the gate. ALL residents are welcome!

Community Ladies Luncheon
Open to all ladies of OPCC, Loch Rane, & their guests

Wednesday Feb. 17th
check in at 11:30am
Lunch served at noon - $14.

Please join hostesses, Illona Bell, Rita Hirsch, Della Ramsey and Linda Nelson and their speaker, Linda Justavino of Expressions Orange Park--Hair Salon & Spa, and learn about the latest techniques for hair, make-up, and skin care! RSVP by Feb 14th to Nancy Zambie at 904-264-4079 or nzambie@comcast.net.


OPCC/Loch Rane Steering Meeting

Thursday, Feb. 18th at 6 pm
in the Community Building

Interested in Writing an Article for the Newsletter?

Click Here for Tips and Deadlines

Articles due Friday, Feb 19th for the April issue to Marilyn Mackin marilyn472@aol.com.

Neighborhood Social

Saturday Feb. 20th at 7 pm
at the home of Frances & Michael Smith
at 3056 Country Club Blvd.

Bring a beverage of choice, glasses and an hors d'oeuvres or dessert to share. Come enjoy being with your friends and neighbors. There is always great conversation and a wonderful selection of munchies. RSVP to Lorrie Krenek at lorriekrenek@aol.com.

Bunko

Thursday, Feb. 25th from 6:45 – 9 pm.

ALL residents are welcome!

Mah Jongg

Thursdays 1-4pm
in the Community Building

We are always looking for new participants and are willing to teach you the game.

Community Library

Tues w/ Randy 10am-12pm, Free Coffee & Donuts
Thursdays 2-4pm, Free Snacks & Beverages
Saturdays 11am-1pm, Free Snacks & Beverages

Stop on by, meet the librarians, check out the selection of books, chat with neighbors, grab a snack. You'll be glad you did!