Registration is required in order to receive Email Notifications, access the Online Directory of residents, and access Restricted Documents under the OPCCOA tab. This is to protect the privacy of the community.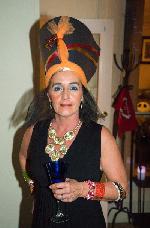 Neighborhood Social October 2015
Click on the picture to
view the entire album
Today's Events
Tomorrow's Events

Current Conditions:
Fair, 67 F
OPCC News & Events
UPDATE ON THE REQUEST BY SOLE GOLF MANAGEMENT TO CONSIDER OPTIONS REGARDING THE POOL AND POOL BUILDING/MAILBOX FACILITY

…As you know, at a meeting requested by Sole Golf Management in September, Sole Golf advised the Board that it is considering removal of the pool and pool building. Because the pool building houses the mailboxes for a significant portion of the neighborhood, its removal has significant impact. In addition, many residents consider the pool (like the playground) to be an asset to the neighborhood. In an effort to protect the interests of the community, the Board has been gathering data. We have had the pool looked at by a certified pool consultant and a pool contractor. Contractors have also looked at the building. We have been provided reports including costs and budgetary data. In addition, our attorney has been asked to review the legal issues involved. At some point, members of the Board will meet again with Sole Golf Management to discuss the issues and work towards some course of action. We hope to resolve this in an amicable way.

REMINDERS FROM YOUR BOARD OF DIRECTORS

Interested in Writing an Article for the Newsletter?

Click Here for Tips and Deadlines

Articles due Friday Nov. 20th to Marilyn Mackin marilyn472@aol.com.

Annual Meeting

Thursday Dec. 3rd at 6:00 pm at the Advent Lutheran Church located just outside the gate. All residents are encouraged to attend. In addition to finding out what is going on, you might even win a doorprize!!

Mah Jongg

Thursdays 1-4pm

Come join us on Thursdays from 1-4 in the Community Building. We are always looking for new participants and are willing to teach you the game.

Community Library

Tues w/ Randy 10am-12pm, Free Coffee & Donuts
Thursdays 2-4pm, Free Snacks & Beverages
Saturdays 11am-1pm, Free Snacks & Beverages

Stop on by, meet the librarians, check out the selection of books, chat with neighbors, grab a snack. You'll be glad you did!