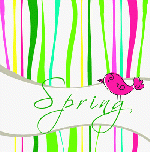 Spring
Click on the picture to
view the entire album
Today's Events
Tomorrow's Events

Current Conditions:
Partly Cloudy, 88 F
Orange Park Country Club News
Finding a Quality
Roofing Contractor

With all the new changes to the building industry due to Hurricane Andrew, no other building component has evolved as much as roofing. Click Here to read more.

Mah Jongg

Every Thursday Afternoon at 1pm in the Community Building. New players welcome, teachers on hand.

Orange Park begins
Warning Period for
Red-Light Camera Program

Click Here for Details.

Upcoming Events

Click Here to learn about festivals, concerts, parades, & more around town in the upcoming weeks.

May Gardening Tips

Click Here to learn about the types of flowers, vegetables, herbs and more to plant in May. Also, learn what type of fertilizer to use on your yard.